The logos for WGGMBUCC series are designed to honor the endogenous wildlife of the venue.
In 2021, the flamingo logo celebrated the approximately 50 000 resident pink flamingos close to the tournament venue, at the Park of Molentargius – Saline.
The logo for the 2022 edition in Portugal commemorated the sardine – a treasure of the seas of Portimão!
In the current 2023 edition, WGGMBUCC will be back in Sardinia – and thus celebrating the Pink Flamingo!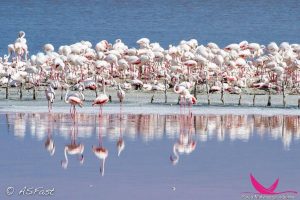 The famous pink flamingos of Sardinia are thought of as one of the greatest natural treasures of the island of Sardinia.